Momentum MasterMinds - Communicate Openly and Get Candid Feedback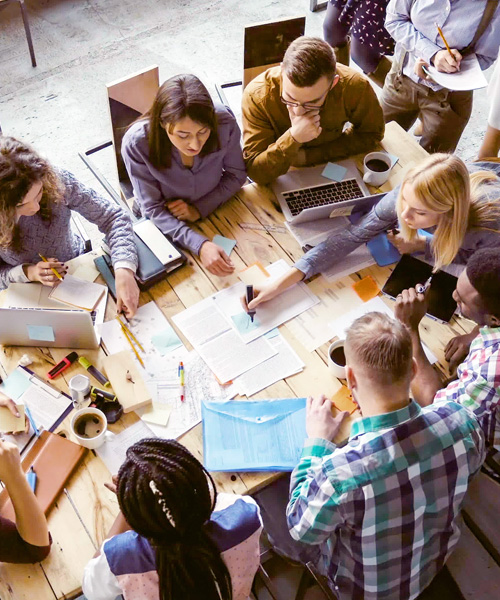 "A Mastermind alliance consists of two or more minds working actively together in perfect harmony toward a common definite objective"     -Napoleon Hill
Throughout 30+ years of working with Fortune 500 Companies and her experiences in being a Business Growth Leader, Betti Coffey has had the opportunity of participating in and facilitating numerous Mastermind groups.
There is a synergy of energy, commitment and excitement that participants will bring to a Mastermind group. There's a MOMENTUM!
Mastermind group participants:
Raise the bar by challenging each other to create and implement goals, brainstorm ideas, and support each other with total honesty, respect and compassion.
<ul
Act as catalysts for growth, devils advocates and supportive colleagues.
Come from every generation in the workforce (Boomers to Millennials), as all generations respond positively to the Mastermind concept!
There are different options, at different levels, for these collaborations that can be created and implemented. Some might include Company Mastermind Teams, Individual Visualization Teams or Mastermind Advisory Councils. Contact Betti to learn more.