Achievement With Purpose, Power & Passion!
Passion Plus Purpose Energized with HorsePower Generates Success!
"The most powerful weapon on earth is the human soul on fire." –Ferdinand Foch
Betti communicates with Purpose, Power and Passion!  It's in her DNA!  In this unique and powerful keynote, Betti will share the formula of how
Purpose + Passion + HorsePower = Success with MOMENTUM!
What is the secret behind successful companies?  Purpose Driven Leadership!
What is the secret behind successful people?  Living Your Life with Purpose!
Your success isn't the sum of all you do in a given day or year.  The way to excel in your business and life is the degree to which you are Purpose Driven! There are many ways to make millions of dollars, but the most interesting and respected businesses and personalities are the ones with the strongest and most authentic purpose behind them.
Purpose is the reason you journey. 
Passion is the fire that lights your way! 
Learn to be fearless in the pursuit of what sets your soul on fire!
The perfect day is when you have gone to bed with a dream and wake up with a purpose!  Remember, we were all created for something awesome…so find your purpose!
All great achievements will have a heavy dose of passion because it's what fuels everything! Passion is what motivates you and passion is what will shape your purpose in life and business. Remember, nothing great in this world has ever been accomplished without passion and that anything that gets your blood racing is probably worth doing!
Learn to pick up the reins, direct your journey and arrive at your desired destination with a new sense of Purpose, energized with Passion, and fueled with HorsePower!
Discover the "5 Energy Elements for Success" which will give you the keys to be more productive, satisfied and effective as you accomplish your purpose driven goals with passion and momentum!
You'll learn that in life, as in riding a horse, you must "Live the Moment"!
The more present we are, the more aware we will be in real time, making us more sensitive and responsive in our lives.
Feel the rhythm, the action, be aware, make adjustments…and Ride Every Stride!
Learn the components in Purpose Driven Leadership to retain good employees and drive your competitive edge
Absorb the "5 Energy Elements for Success" into your daily lives
Learn why you'll need to perceive it and believe it before you can achieve it!
And how all the things we achieve are things we have first of all imagined!
Learn to "Ride Every Stride" and live in real time!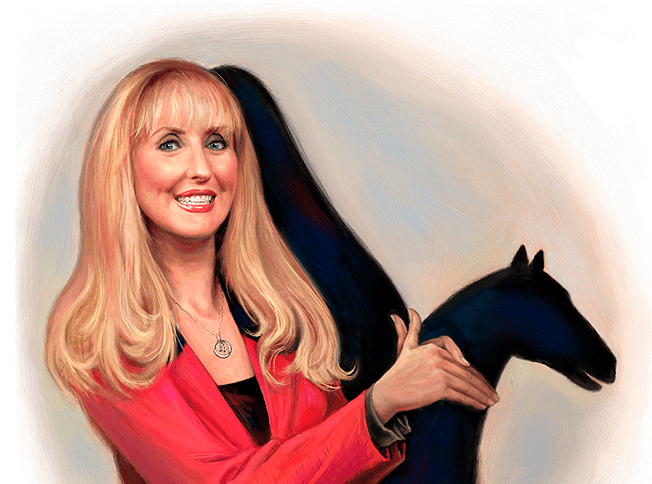 HorsePower Tip!
The most important rule in a horse's world is to pay attention! Being present to the NOW!
Horses are Masters of the Moment!
Testimonials
"I'm going to start right now! Love the 5 Energy Elements!"
Interstate Batteries
"This is such a cool concept and topic. Enjoyed every moment and took notes – and I never take notes! We'll be in touch because people want to hear this now. What a powerful, unique concept!"
NACE
"I'm always going to remember this presentation! I want to live and share this presentation with my co-workers, family and friends. Fantastic job! Thank you!"
Swarovski