Change, Reinvention & Balance
Stay On Top of Challenges Created by Constant Change
"The definition of insanity is doing the same thing over and over again and expecting different results!"  –Albert Einstein
Change in today's work environment is constant and creates new challenges for even the strongest of leaders! Even in our personal lives, change can be incredibly difficult. It's important that when managing change we utilize specific skills that will enable us to be adaptive, motivating and empowering in the midst of change and ambiguity.
Business and life are really a series of adventures. These "journeys" can either be seen as dreaded changes causing fear and upheaval… or they can be opportunities for growth, learning, and fulfillment.
Change is the window through which the future enters your life. The key is how you perceive it, embrace it and manage change to make it work for you! Learn to navigate change. Embrace change and boost your resilience by taking ownership of change!
You can actually thrive in times of change!
This program is unique since it addresses the challenges and opportunities leaders, businesses and individuals face as they reinvent, transform and harness the power of change to control their reins of destiny!
"Every new beginning comes from some other beginning's end." L.A. Seneca
Change can bring opportunities! Dare to be different and change!
Leverage change as a catalyst for growth and success
Learn how to "get back up on the horse" and learn the power "releasing the reins"!
In times of change, perception can equal reality. Anticipate and manage this threat!
Learn techniques and skills for managing change and emotions in yourself and others
Learn how to create and customize your Reinvention Tool Kit!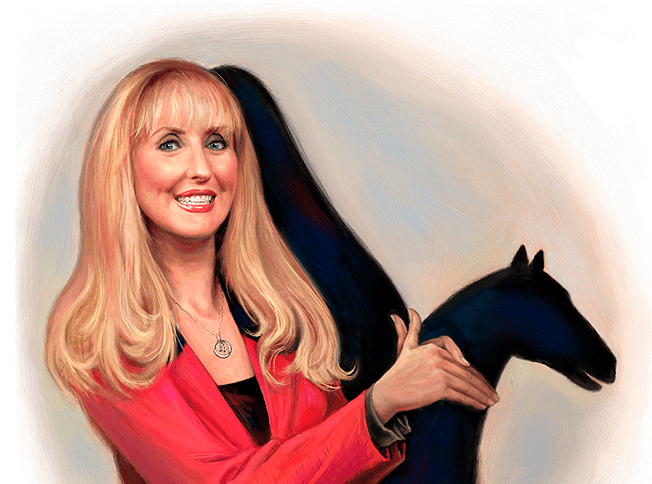 HorsePower Tip!
There are three choices in life: Give up, Give in, or give it all you've got
Courage is being scared to death, but saddling up anyway
Testimonials
"Betti provides excellent information and her programs inspire  you to grow and succeed. She was able to simplify and make her messages stick in the hearts of our sisters so they have the courage to change and go on. Thank you Betti."
Women's Shelter of Oklahoma
"Betti will get change going! I liked your funny, tough and truthful insights that inspire people to change. That was me! Loved the Reinvention Tool Kit! Thank you!"
Pizza Hut
Betti's motivational, funny, engaging and smart – and she hit the mark for our meeting! She provided more than we were expecting.
Integrity Application Inc.