Horsepower Leadership Keynotes
Horsepower Programs Create the MOMENTUM to Energize Cultures, Embrace Change and Master the Power of Communication!
Betti Coffey Helps You Sustain the MOMENTUM!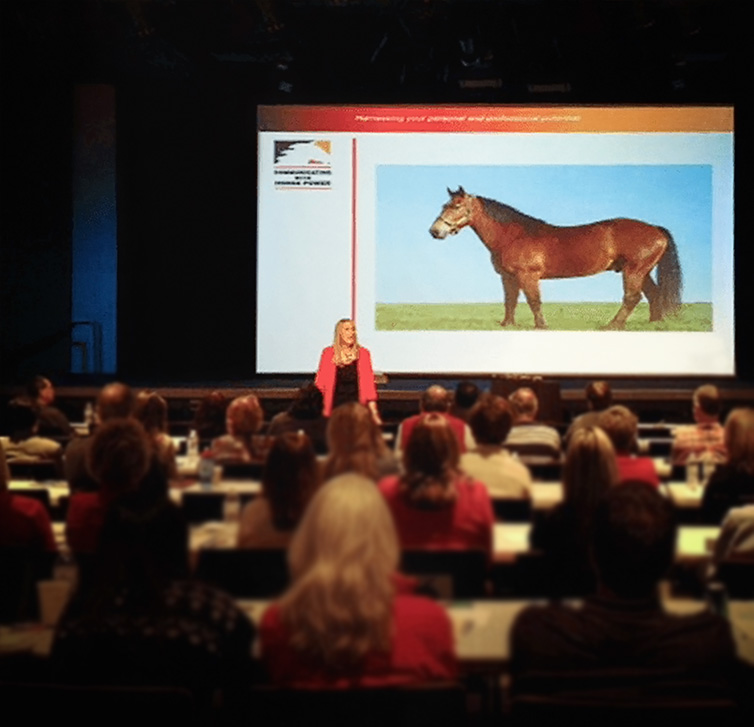 Dynamic, Energetic, Inspirational, Innovative, Authentic and Passionate – These Are But a Few Words That People Use to Describe Betti! She's the Real Deal!
Betti delivers a high energy, motivating, informative, customized program in a very unique forum with insightful concepts that will make you think differently! Betti's audiences leave energized, educated and alive with possibilities. After working with Betti, people to take action and make changes in attitudes, behaviors and perspectives so they can achieve outstanding results in their personal and professional lives. When you combine Betti with the "Communicating with Horsepower" program you've got a master communicator with a high impact, innovative program! You've got a dynamic style, a knowledgeable, enthusiastic speaker presenting an insightful, innovative and inspirational message that will knock your socks off! Get ready for the ride of your life…where you will ride every stride!
Betti is an energetic and inspirational speaker with the impressive ability to inspire audiences toward peak performance and high levels of achievement. Her audiences are Entertained, Empowered and Energized…with MOMENTUM!
Betti has spoken to some of our nation's most effective leaders and business professionals in Fortune 500 companies. She brings over 30 years of senior and executive leadership experience and has inspired hundreds as a corporate director, businesswoman, and entrepreneur. She helps companies create and sustain the MOMENTUM to energize cultures, embrace change, and master the power of communication!
She is an award-winning professional speaker, trainer and coach – and is a professional member of the NSA. Her "Communicating with HorsePower" programs motivate audiences towards peak performance, achievement, and success!
Betti's Superpower is Increasing Your Horsepower!  Learn more about Betti's Approach here!
Betti's Most Popular Horsespower Keynotes: