Build Team Loyalty and Cohesion
People Who Are Encouraged Do Great Things
Developing the Environment for Positive Reinforcement and Appreciation
Would you like to achieve goals, increase customer satisfaction and expand productivity – while at the same time reducing turnover, minimizing errors and making a huge difference in your organization's success?
Have you ever worked hard on a project, yet felt that no one appreciated your efforts?
Have you lost your enthusiasm because you felt your actions really didn't matter?
Have you ever resisted taking risks because you felt no one had your back or supported you?
Did you know that the #1 factor in job satisfaction is not the amount of pay but whether an individual feels appreciated and valued for the work they do?
Here's the bottom line…to empower an organization, you have to empower its people.
To empower people, leaders have to demonstrate appreciation in ways that maximize impact for each individual.
Want to change the work setting and culture of an organization? Transform work environments into efficient and effective spaces where people feel valued once again. People who are encouraged and told they can do great things… do great things! Betti's keynote will inspire you and give you the tools to transform your work environment into an efficient and effective space where people feel valued once again.
When teams focus on what's working and share their strengths, loyalty and group cohesiveness will thrive!
Engage the powerful attitude of gratitude!
Learn the top 12 Easiest Ways to Express Appreciation!
Learn how recognition and appreciation impacts productivity, morale and success
Learn how to express appreciation to coworkers – even when you on a tight budget!
Learn how to greatly reduce cynicism and create a positive, productive workplace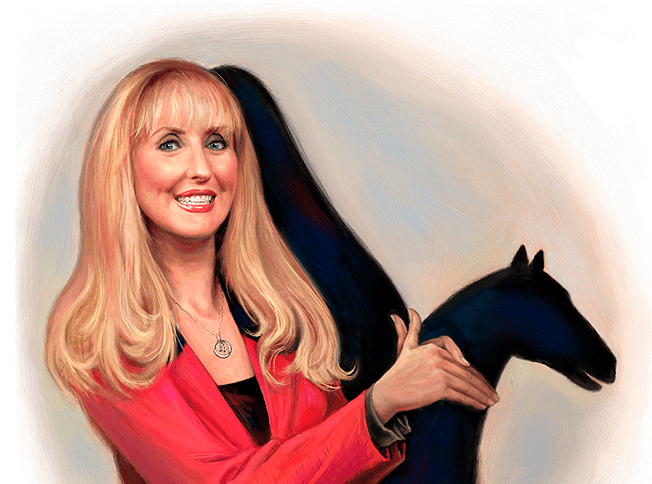 HorsePower Tip!
Encourage your horse to believe it is a winner. It won't run its hardest until it believes!
Testimonials
"Thank you so much for your presentations this week. They were well received and will energize our teams as we grow and add offices. We'll be working better together."
POP
Wow!  Just Wow! Thanks for the inspiration. How soon can you come back?"
Parkland Hospital
I think you have done a phenomenal job.  The passion you bring is inspiring.  I'll be using these ideas immediately….and will keep powering up!
Chase